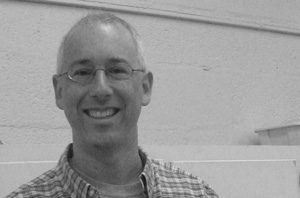 I'm a digital communications professional at Princeton University where I manage the University's front door, princeton.edu, and its primary social media. I also lead digital communications initiatives for the University administration.
As an interactive journalist and writer, I worked for The Wall Street Journal and The New York Times as an editor, producer, Editorial Page contributor and digital product manager. At the Journal I was the executive producer for the online Wall Street Journal Network with a portfolio that included careerjournal.com, ​opinionjournal.com, realestatejournal.com and startupjournal.com. I produced and wrote for the Journal's first paid subscription newsletter, Political Diary, and I developed the Internet's first interactive Electoral College calculator on OpinionJournal. At the Times I managed the online business side of local news and culture and help wanted sections. (Read some of my clips.)
Awards I've won include: Webby (winner), Codie (winner), Eppy (winner), Society of Professionals Journalists (winner) and others from Forbes, Yahoo!, PC Magazine and Time.
My latest story is The Wrong Way to Feed a Unicorn
, an ebook available on Amazon.com.
I am a Catholic Deacon in the Diocese of Trenton. 
I love to hike and am a member of the Four Thousand Footers club for walking up and down New Hampshire peaks higher than 4,000 feet.
I build in Drupal and love it.