Posted on January 21, 2015, and tagged as
A Kentucky aquarium will let visitors walk a rope bridge over an open shark tank. In a related story, a Kentucky aquarium will sell adult diapers in its gift shop.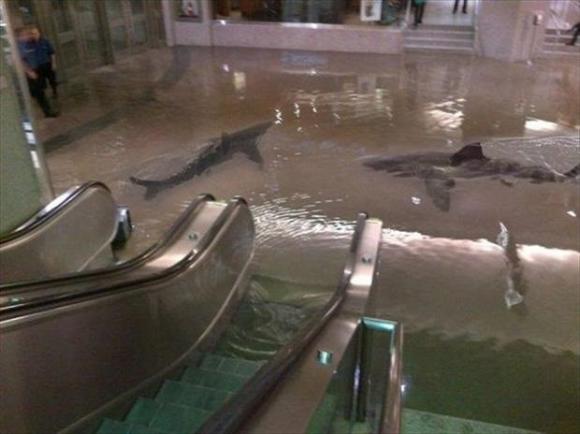 Image source: dragonlaffs.com
The C-J reports on an upgrade to a local fish zoo:
The Newport Aquarium is adding a feature called Shark Bridge for the 2015 season, the only suspension bridge in North America on which visitors can walk just inches above nearly two dozen lurking sharks.

The bridge is scheduled to open in mid-April — a 100-foot-long, V-shaped rope bridge suspended over the waters of the Surrounded by Sharks exhibit's 385,000-gallon tank.

... Also in mid-April, the aquarium will be newly exhibiting rare scalloped hammerhead sharks.