Posted on January 19, 2017, and tagged as
National newspaper searches Google for AdWords shenanigans. Finds dog biting man.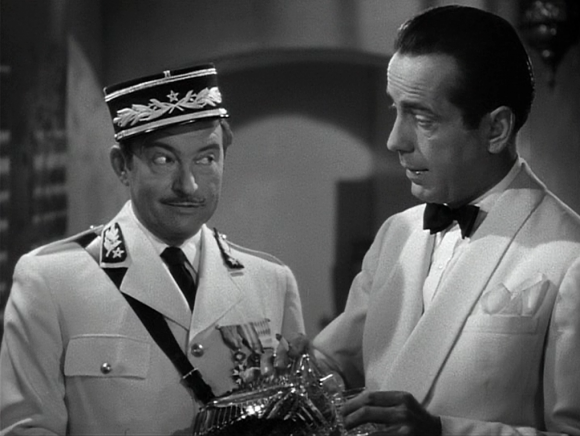 Cpt. Renault, Google AdWords consultant
The Wall Street Journal reports that Google runs ads for its own products on the top of its paid-search results:
Google runs the world's largest advertising business, selling space atop its search results. Google is also among the biggest buyers of those ads, promoting products from its music service to its app store ...

A Wall Street Journal analysis found that ads for products sold by Google and its sister companies appeared in the most prominent spot in 91% of 25,000 recent searches related to such items; and 43% of the time, the top two ads both were for Google-related products.
Do I have to point out the obvious? The Wall Street Journal and every newspaper, television station and radio station do the exact same thing. Since forever. They're called house ads.
The Journal should have searched for a Google user that didn't notice.