Posted on November 27, 2016, and tagged as
Looking for a more deconstructed and ironic mug for your morning joe? Say goodbye to those flat-bottom cups from Starbucks and say hello to nature's original coffee cup.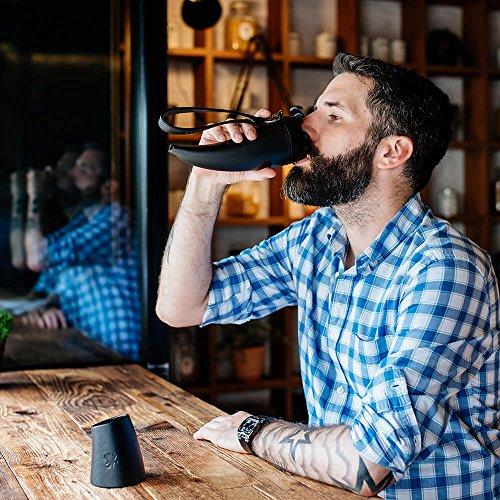 Let the bearded ones drink their fill! (And figure out how to clean this thing)
Amazon.com tells us that urban lumberjacks have re-discovered the way to drink coffee:
GOAT Mug is a one-of-a-kind coffee mug that was inspired by the first coffee discovery. Its horn shape is a dedication to goats that discovered this elixir of life and it also lets you drink the very last sip. It comes with a set of 2 straps that allow you to carry your coffee ... Our most favorite feature of GOAT Mug is hidden in its holder. At first look it only serves as an insulator, but in 1-2-3 it turns into a stand so you can easily place it on any flat surface. Baa-wesome, right?!
Baa-d, actually.