Posted on February 17, 2016, and tagged as
Hey kids, looking for a good paying gig and a way to pad that resume for college? This Florida teen found that you can be whatever social media says you are.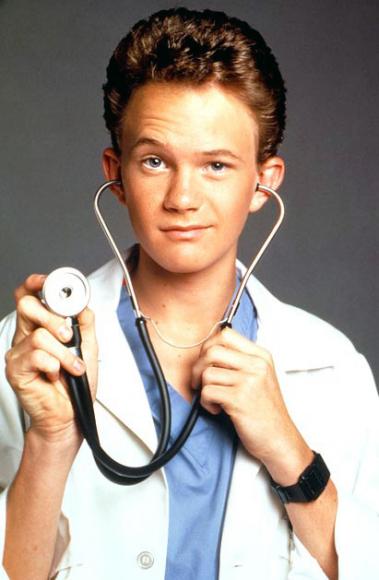 Neil Patrick Harris as Doogie Howser, M.D.
Why spend all that time and money getting a medical degree when you have Facebook? Fox 2 News in St. Louis reports on an 18-year-old "doctor" from West Palm Beach whose posts gave him all the license he needed:
Love-Robinson opened a medical office in West Palm Beach and was presenting himself as a doctor, the Sheriff's Office said.

A Facebook page for Dr. Malachi A. Love listed a medical office at the same address — 4700 N. Congress Ave. — as the one given by the Sheriff's Office, calling the business "New Birth New Life Holistic and Alternative Medical Center & Urgent Care." A website and Facebook page were also set up for the center.

Photos on the center's Facebook page showed "Dr. Love" posing with two older women described as the center's "staff." And on the website Healthgrades.com, a first-person description of Dr. Love-Robinson read:

"I am a well rounded professional that treats, and cares for patients, using a system of practice that bases treatment of physiological functions and abnormal conditions on natural laws governing the human body."
Yeah, that's what every guy tells the ladies in high school. Read it all.