Posted on July 12, 2018, and tagged as
A checked bag will cost you $25. Checked unexploded WWII ordinance? That will cost you more.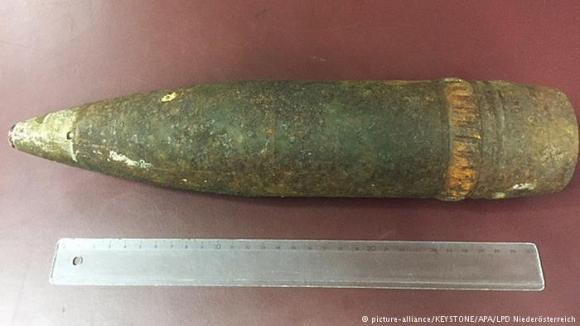 Really?
A 24-year-old American tourist caused panic at Vienna Airport when she put an unexploded World War II artillery shell in front of Austrian customs officials and asked whether the "souvenir" could be taken onboard her flight home ... Officials quickly called the bomb disposal unit to remove and dispose of the 7.5 cm (3 inch) caliber dud tank artillery shell.  The incident shut down the arrival and luggage hall for 15 minutes.