Posted on March 3, 2015, and tagged as
Bonus: It's BPA-free just like Dad's. No word if you can buy them by the case.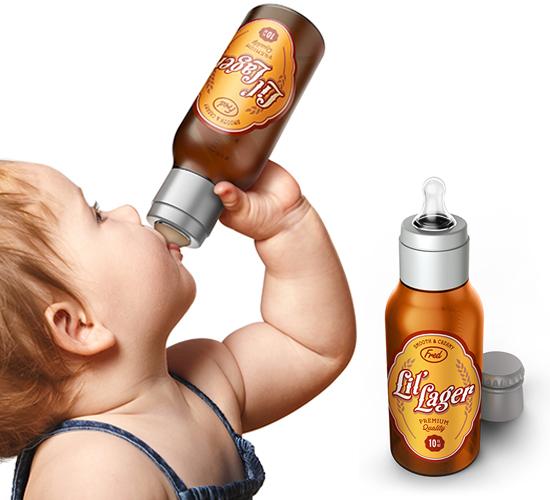 Source: http://www.perpetualkid.com
The Los Angeles Times reports on the latest accessory to appear at Mommy and Me class:
Perpetual Kid, an online retailer, is listing a Chill, Baby Lil' Lager Baby Bottle on its website. It's a baby bottle made to look like a beer bottle. When your kid is at afternoon snack, it will look like he or she is throwing back a cold one.  

Ideally, parents will fill the 10-ounce bottle with baby formula or milk, not beer -- because they have enough of a sense of humor to make their kids drink from a baby beer bottle, but they're not crazy enough to give them actual beer.
Not crazy enough, but still crazy. Read it all and find the product here. What do you think the Colorado edition will look like?