Posted on December 18, 2012, and tagged as
Nothing can undo the suffering brought about by the Newtown, Conn., school shootings. As we wonder why the world took such a horribly wrong turn, this Spectator (UK) article on why 2012 was the best year in human history is refreshing and worth a few minutes to read
Nothing can undo the suffering brought about by the Newtown, Conn., school shootings. As we wonder why the world took such a horribly wrong turn, this Spectator (UK) article on why 2012 was the best year in human history is refreshing and worth a few minutes to read:
Never has there been less hunger, less disease or more prosperity. The West remains in the economic doldrums, but most developing countries are charging ahead, and people are being lifted out of poverty at the fastest rate ever recorded. The death toll inflicted by war and natural disasters is also mercifully low. 
Note to readers: The Spectator is a conservative British magazine whose political views you may not share. Fair enough. The metrics, though, are compelling. Sometimes it helps to walk away from the forest in order to see its beauty.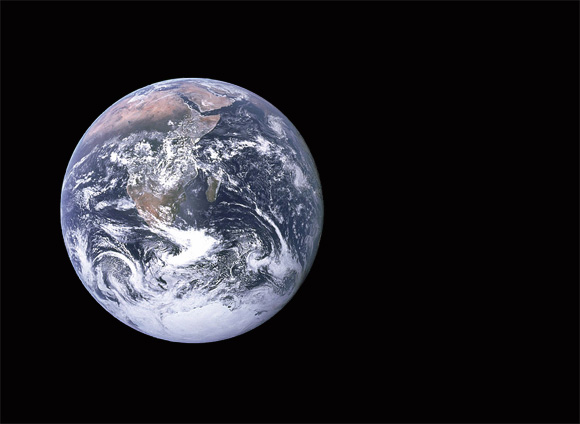 By NASA/Apollo 17 crew; taken by either Harrison Schmitt or Ron Evans [Public domain], via Wikimedia Commons